Los Angeles in 3 Seasons
My mom just left last night. She spent three days with us in Utah! The last time I saw her we were in Los Angeles in February for my brother's engagement party so it was a real treat to have her here. I'll be posting what we did later, but I realized I've got three seasons to cover from our trips to Los Angeles last August, November, December and February! I guess we've gone to Los Angeles quite a bit these last eight months or so. And it's not to really vacation, but to spend time with family and friends, or for an event. So here's a summary of all that we were able to do!
Summer
A couple months after our wedding, we had an open house in Los Angeles for the people who couldn't make it to Tennessee. It was kind of funny because I thought I was going to be wearing my wedding dress, but my mom was adamantly against that since she paid to have it cleaned and put away (honestly, I'm not sure if there's a definite yes or no when it comes to the bride's open house attire, so she won on this point), so I felt a little frantic trying to find some kind of white dress to wear. Turns out I found two! So it was completely fine.
The open house was really fun and casual. My mom and friends really did a great job at putting it together, and we had so many leftover sandwiches that Matt and I ate them for about a week after!
In addition to seeing so many people I loved come over and congratulate us, Matt and I made it a priority to spend some time at the beach. And get In-N-Out. Essentials.
I was especially grateful that Matt's parents — Rob and Rebecca — could come. I was able to show them all the places I loved growing up, and took them on a tour through Palos Verdes to see Wayfarers Chapel and the Korean Friendship Bell (one of my favorite all-time views).
Fall
We weren't exactly planning to come out in November, but I was honestly desperate to get out of Utah at the time, and sort of struggling with the move. I thought it might be nice to go home for a weekend. I also was really excited to see my step-brother get married and reunite with my step-family (from my dad's second marriage).
The first day didn't go super well. We drove out there, leaving late at night and arriving around 7:30am, only to sleep until noon which would have been the time we probably would have arrived anyways if we just slept a little the night before and left really early. So we both weren't in great moods. And traffic was awful the whole time. I was pretty exhausted. I also made it a point to take Matt with Krystal to Diddy Riese and completely forgot that he had already been!
The next day was way better. I went for a morning walk with my mom, and we hung out and went to the wedding that night with my dad, Marian, Collin, Hilary and some friends. The wedding was in Newport Beach on a boat just as the sun was setting. Beautiful. And definitely worth 20 hours of driving for 53 hours of family and friends time.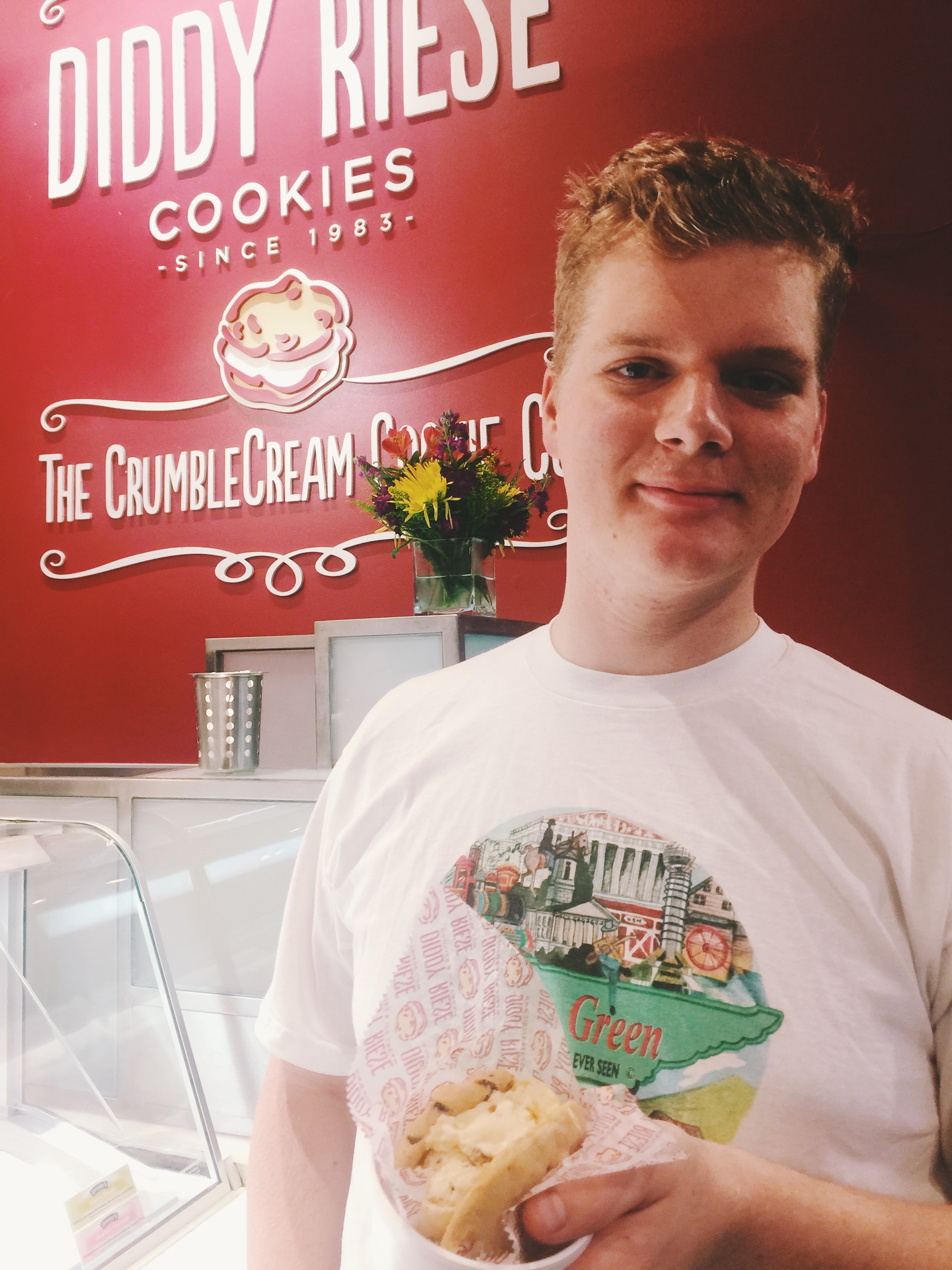 Winter
Matt and I went back to Los Angeles (this time we flew thankfully) for our first Christmas together! I was honestly more nervous than Matt was about spending this holiday together. My birthday is also on Christmas, and I have a lot of specific traditions on Christmas/my birthday. Usually Christmas Eve is at my grandparents house, then on Christmas I'm the first one to wake up, and get everyone else up, and we open presents, have sugar cookies that my mom made, I go over to my best friend Jen's house for some homemade quiche, and then I relax for a couple hours, help me mom, and go down to the beach before family and friends start to come over. We have a big potluck kind of feast, and we end the night with a log cake. Through all the changes in my life, this day is the one thing that has stayed almost exactly the same. And I love it.
I'd get a little teary-eyed thinking about next year when we spend Christmas with Matt's family (we decided to trade off Thanksgiving and Christmas between our families), because I already know it'll be hard for me not to go through these traditions. I love Matt's family though, so it will also be fun to make new traditions!
In addition to all the traditional things, which Matt went along with like a champ and even went along with wearing the "Mr." and "Mrs." Santa Claus hat from our engagement, we watched the most beautiful sunset in Palos Verdes, and we were also able to visit my brother while he was working one day and Matt got in a race car they had on display. He was in heaven.
I was also able to have breakfast with my friend April one morning and officially tried the infamous avocado toast. This entire time people referred to avocado toast, I thought it was some special bread made with or out of avocado. Turns out it's simply toast with... wait for it... avocado on top! I really don't get why it's such a big thing as if it's some new thing. I feel like people were doing that long before it even became a "thing" — am I alone in this?
Lastly, when we first came to my mom's and set up our luggage in my old room, I was so excited that Krystal made me a banner that said "Happy Birthmas". It was the best kind of welcome home sign!
Winter (February)
Winter part two. This was another unplanned trip, but my dad was kind enough to pay for our plane tickets out to Los Angeles so we could go to my brother's engagement party! Him and Hilary have been together for over ten years now and got engaged last November. With the wedding being next January, it seemed fitting to have a little in-between celebration.
It was held at Cicada restaurant in the historic 1928 Art Deco Oviatt Building in downtown Los Angeles. I've wanted to go in here for years, ever since my grandfather told me that it was formerly a haberdashery. The building is inside is amazing. Even the entrance makes you feel like you're about to enter another era.
The party was definitely the "bee's knees" as they used to say. We were also able to watch the sunrise with my dad and Marian at the Korean Friendship Bell. It was one of my favorites of the year! You can see it below.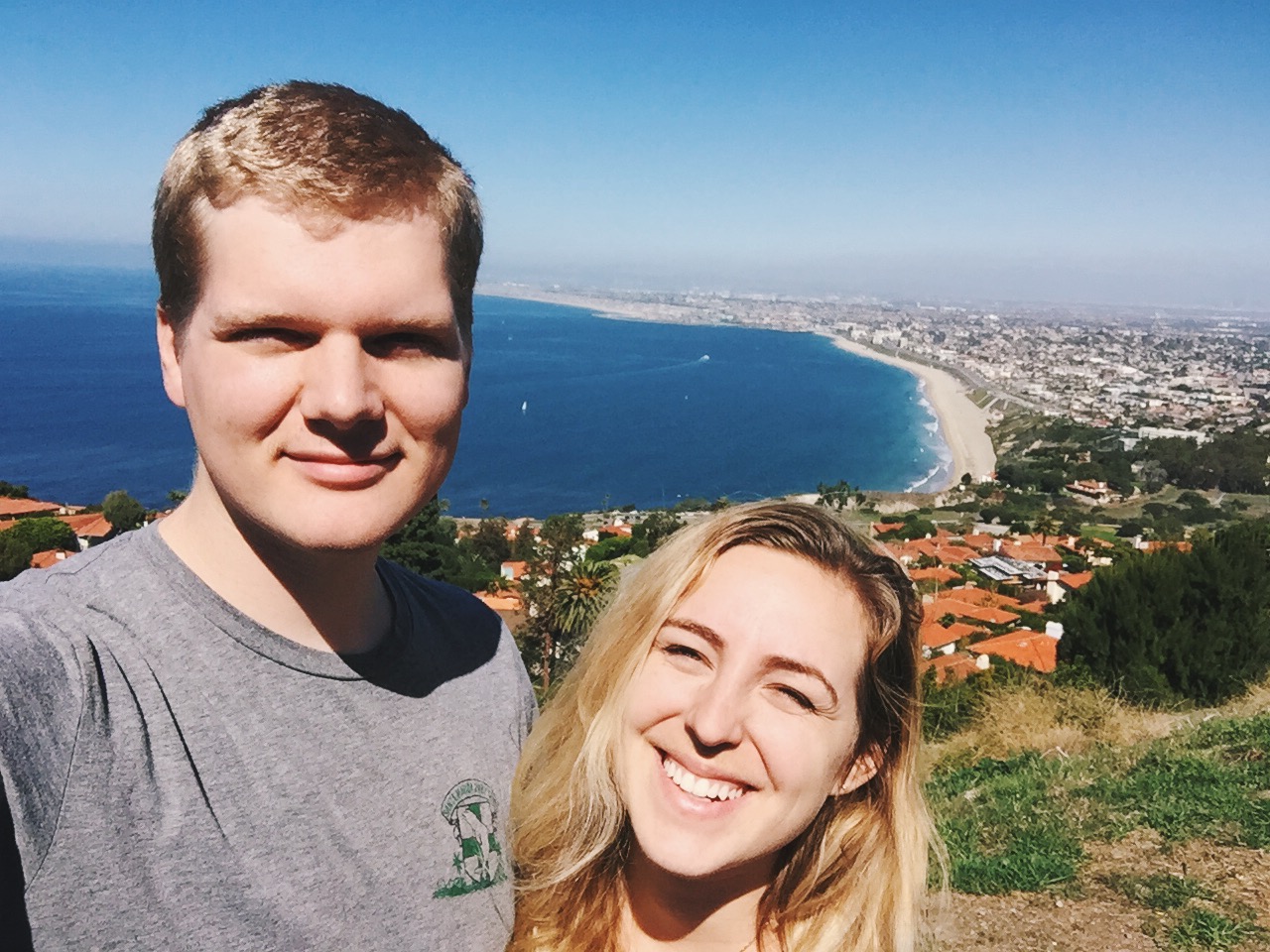 Other than going to Los Angeles for Thanksgiving, I'm not sure when the next time we'll be able to go out there is. I definitely have more things on the list I'd like to do (LA always has something new going on), so hopefully we'll have more than a weekend to take some more time to explore. Really miss the ocean and the people most!